M&S TRAVEL MONEY
Our best exchange rates reserved for M&S Bank Cardholders
M&S Bank Cardholder rates only available when you pay using your M&S Card. M&S Debit Card purchases not available online or over the phone.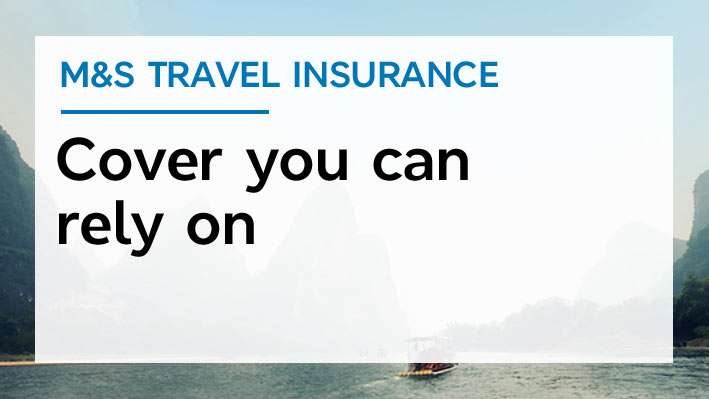 FLEXIBLE SINGLE TRIP OR ANNUAL MULTI-TRIP COVER
15% discount on new policies*
Cover for emergency medical and other expenses up to £10,000,000
Cancellation or curtailment cover up to £6,000
*15% online discount is available for new policies only (excludes renewals).
Underwritten by AXA Insurance UK plc.
Learn more
Terms, conditions, exclusions and limitations apply. In particular there are important conditions in relation to health which may affect your cover.
M&S Bank Cardholder rates listed below. Standard rates are available to non M&S Bank Cardholders.
More currencies available.
Visit your nearest M&S Bureau de Change - available in over 120 M&S stores across the UK.
Please remember to bring your valid photo ID when purchasing your travel money in an M&S Bureau de Change.
All rates