Festive traditions from around the globe
Every family has their own Christmas traditions, from scrambled eggs and smoked salmon for breakfast to trusty old emergency chairs. Around the world, though, traditions can be very different.
We've picked out some festive goings on which may surprise you – and give you guaranteed winter wanderlust.
Giant Lantern Festival: Philippines
15 December 2018 – 1 January 2019
There's a reason the city of Pampanga is known as the Christmas Capital of the Philippines. Each December, the city is bathed in the festive glow of giant lanterns known as "parol".
Various barangays (villages) come together to showcase their parol, constructed from steel or bamboo and decorated lavishly with paper, fibreglass, LED lights and more.
It's a real photographer's dream.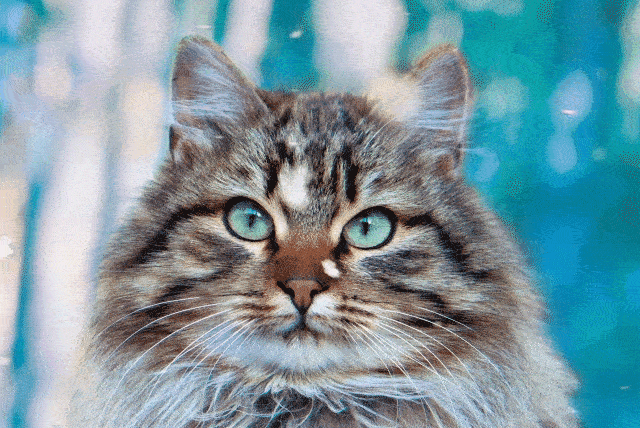 Yule Cat: Iceland
The Yule Cat is an Icelandic legend which prowls the unforgiving, snowy countryside and devours anyone who isn't properly dressed for the weather.
Families therefore gift one another new, warm clothes to guard against the wintery weather and the malevolent moggy. And, of course, they also warn their children to be on their best behaviour– or the Yule Cat will gobble them up!
Perhaps a story to whip out next time you're gifting someone a lovely pair of fluffy socks or you want to scare the kids into eating their vegetables?
Kentucky fried Christmas dinner: Japan
Here's a festive riddle for you: why do an estimated 3.6 million Japanese families treat themselves to KFC every Christmas season?
The answer is complicated, and very interesting. The manager of the country's first Kentucky Fried Chicken branch, Takeshi Okawara, devised the idea of a "party barrel" for the festive period, as an alternative to the traditional turkey.
As Japan had no Christmas traditions prior to this, it quickly became a nationwide phenomenon. Today, it's often necessary to order the KFC Christmas dinner weeks in advance and people are willing to wait in line for hours.
We imagine you'd get a slightly different reaction if you produced a bucket full of fried chicken for Christmas dinner in the UK...
Tossing of the shoe: Czech Republic
Forget dating apps; there's a festive Czech tradition that can predict if you're destined for marriage.
On Christmas Day, women stand outside their front door and throw a shoe over their shoulder. If it lands with the heel towards the door, it's time to get the Bridget Jones pants out, as singledom awaits.
But if it lands pointing towards the door, wedding bells won't be far away...
Roller skating on Christmas Day: Venezuela
How do you get to your Christmas Day celebrations? Perhaps you bundle the kids into the car or stride out onto the street to showcase your new festive threads?
In the Venezuelan capital of Caracas, people get their skates on. Literally. They roller skate to morning mass!
It's become such a mainstay of the city that the government closes the streets until 8am to ensure everyone glides past safely.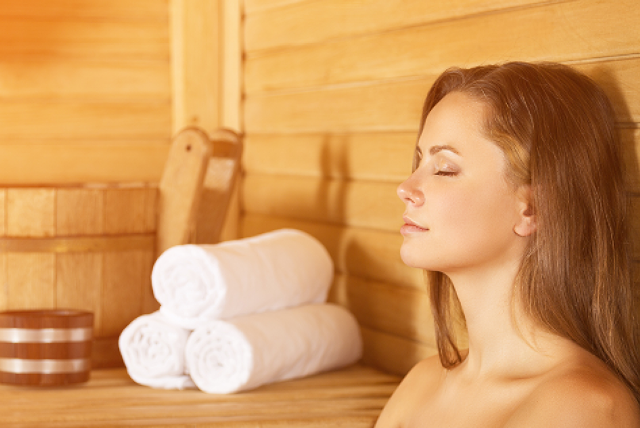 Christmas Sauna: Finland
The sauna is a mainstay of Finnish culture and Christmas is no exception.
On Christmas Eve, the tree goes up and the whole house is cleaned. Once the hard work is done, people eat a light meal then get in the sauna! We can definitely see the appeal...
Visitors can sample this tradition at the free outdoor Christmas sauna in Helsinki, which is open 9-22 December.
Tio de Nadal: Catalonia
A festive log that "deposits" presents in a way that's, let's say, lavatorial...
The Tio de Nadal (translated as "Christmas Log") is a Catalonian tradition that appears in houses and businesses from the Feast of the Immaculate Conception on 8 December.
It's wrapped up in blankets and each night it's "fed" a little bit of food into its often-smiling face. The idea behind pampering this little log is that it will reward children by producing some presents on Christmas Day.
Banana Christmas trees: India
The phrase "Christmas tree" most commonly evokes thoughts of an elaborately adorned evergreen tree.
In India, however, it's a different story. Certain regions, such as Goa, use banana or mango trees instead, decorating them with baubles and the usual festive finery. Often, the leaves of the trees are also used to decorate homes.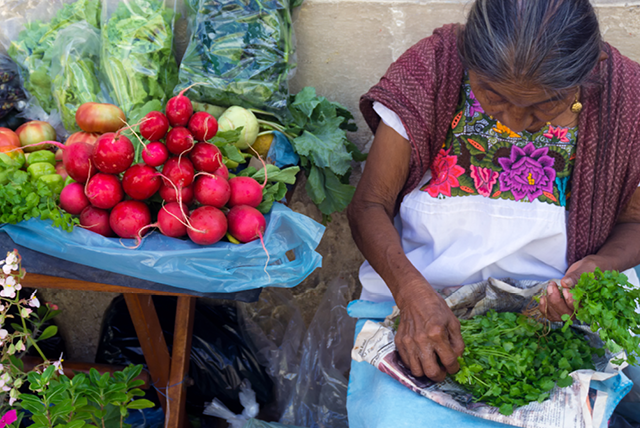 Night of the radishes: Mexico
Carving pumpkins is a mainstay of Halloween; however, in Oaxaca, Mexico, they don't stop there.
Every 23 December, on Noche de Rabanos (Night of the Radishes), locals, merchants and artists compete to create the most intricate festive radishes.
The vegetables, which are grown to be larger than usual, are commonly carved into the nativity scene, local wildlife, Mayan figures and more.
El Gordo, the Spanish lottery: Spain
On 22 December, the streets of Spain fall silent. In their homes, everyone gathers around the TV to watch the El Gordo lottery draw.
Simply meaning "The fat one", El Gordo is a source of huge excitement in Spain every Christmas time.
It's easy to see why, with the prizes available for the 2018 El Gordo lottery adding up to €2.3 billion, with a top prize of €4 million.
The second oldest lottery in the world, it started in 1812 in Cadiz and continued even through the Spanish Civil War.
The Christmas pickle: USA
Forget Elf on the Shelf, in Midwestern states of the USA, it's all about a festive pickle.
A decoration in the shape of the vegetable is hidden on the tree, with the person who finds it set to receive good fortune in the next year - or they simply get to open their presents first.
The pickle is traditionally known as Weihnachtsgurke and, although it sounds German, this is not a tradition that's shared in Deutschland. Some theorise that the pickle is simply a marketing ploy, thought up when Woolworth's started importing German decorations into the USA in the 1800s.
However, others are sure that it's based on an old story about two boys rescued from a pickle barrel by St. Nicholas. It's all a bit of a pickle...
Fancy seeing all the festive fun the world has to offer this winter? A credit card could help you manage the cost. Find out more about our credit card offering here
Published: 29 November 2018