How to help conquer stress at work
The Health & Safety Executive reported that, in 2014/15, stress accounted for 35% of all work related ill health cases and 43% of all working days lost to sickness. But it's nothing new. Work-related stress has been at a staggeringly high level for almost 15 years now – one in five British workers are affected by it, with workload pressures, tight deadlines and too much responsibility the main factors.
But you can combat workplace stress – just reduce your workload, shed some responsibilities, and work fewer hours. Sounds easy, right? What a shame then that, for many of us, this just isn't possible. Fortunately, there are many other changes you can make, in your life and around the office, to relieve some of the pressure.
Recognise the signs of workplace stress
Stress comes in all shapes and sizes, so it's important to recognise the common symptoms. This will help you understand whether you, or a colleague, are suffering from stress. Recognise it, and you can work to reduce that stress before it becomes an illness.
The common symptoms of chronic stress are both emotional and physical. They include: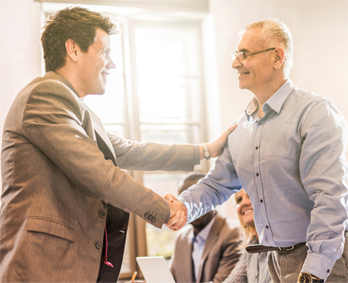 Emotional
Quickly becoming agitated in stressful situations
Feeling overwhelmed
Experiencing unprovoked feelings of dread, guilt or anger
Low self-esteem
Physical
Chest pains, with rapid or palpitating heart beats
Stomach pains, including diarrhoea and constipation
Insomnia
A lack of energy and libido
Regular headaches
Greater susceptibility to infections, including cold and flu
Increased perspiration
Various aches, pains and sore muscles
If you believe you're suffering from stress, you should of course consult your GP. They may recommend therapy or stress coaching. But in the meantime it's important to focus on your place of work. There may be small changes you can make to your routine that will help you relieve some of the daily strain.
Here are a few changes you can make right now:
Have a dedicated 'finish on time' day
The Trades Union Congress has kept an eagle eye on the work we put in for free over the last decade. And it says that some five million of us are effectively working a full day each week for free – putting in 7.7 hours of unpaid overtime each week in 2014. Its Work Your Proper Hours campaign calls on workers to down tools and leave on time – if only for one day a year.
And the idea's gathering momentum, with many companies adopting a 'leave on time' (or even early) day to help reduce stress. Working Families highlights how heading home at a reasonable time can "help energise us for the rest of the week and does wonders for our work-life balance."
Stretch your legs at lunch
Every morning in Japan, something unusual happens. Employees arrive at work, greet one another, then launch into a workout routine. It's a tradition called raijo taiso, or radio calisthenics, where businesses and even schoolchildren start their working day with 15 minutes of light exercise. But this isn't just good for the body – it benefits the mind, too. The idea is backed by researchers at the University of Bristol, who found that workers exercising during the day, either before work or on a lunch break, reported lower levels of stress.
Don't be afraid of sick days
In the last two decades, the number of sick days taken by UK workers has dropped to an all-time low; down from 7.2 days per year in 1993, to 4.4 days per year in 2013. With more self-employed workers in the UK than ever before – plus the hangover of a recession which saw record numbers of redundancies – some experts believe British workers are simply too scared to phone in sick. It's a phenomenon they're calling 'presenteeism'. But this hardy approach often becomes a vicious cycle; we're under pressure and feeling stressed, so we go to work even though we're sick, which makes us feel more stressed. If you really need the rest, it's usually a good idea to take time out to recover, then come back fighting fit.
Whatever your plans are, our #makeaswitch campaign aims to both inspire and help you make those changes come to fruition. If you're looking to switch any of your finances, M&S Bank offer a range of products that may suit your needs, find out more here: current accounts, credit cards, loans, insurance, savings & investments.
Published 19/01/16