Money can't buy you love – our top tips for a creative Valentine's Day
Valentine's Day can be tricky to get right. Expensive gifts, dining out and fancy chocolates are tried and tested approaches, but they don't suit all budgets, and certainly don't suit all tastes.
It shouldn't be about spending a fortune, but simply showing you care in ways personal to you and your loved one. To help you out a little, we've rounded up some of our favourite Valentine's Day ideas.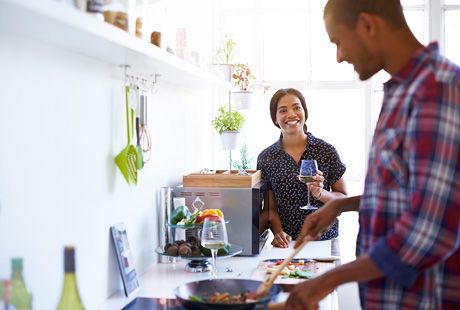 Cook together
Whether it's rediscovering an old favourite, or trying a new recipe from that book you got for Christmas, making a meal together can give you valuable time to chat while preparing the ingredients and cooking.
Set the table, maybe add some candles, and remember the finishing touches like a favourite drink or dessert. Good food cooked with care and affection can be an affordable, but special way to celebrate.
Make a day of it
An evening in together might be romantic, but a day out could be something you'll both treasure. Book the day off work and head to a wintery beach, explore some culture spots or just wander around somewhere new. A walk out to a country pub is charming, and always rewarding when you get there. Think fresh air and cold hands, then roaring fires, cosy corners and maybe some pub grub.
If you're feeling extra sentimental, revisit a significant place. Go back to the place you met or retrace the steps of your first date. Don't worry if it's not particularly glamorous – that's what makes it special.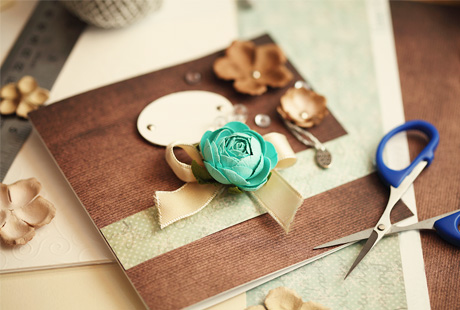 Get crafty
There are loads of ways to get creative for Valentine's Day and, even if your finished product isn't completely perfect, 'that homemade touch' will show just how much effort you've gone to. A scrapbook of your relationship's 'best bits' will also go down a treat. Photographs are an essential, but also favourite quotes, tickets and maps will reflect what you've done together in an original way.
Crafts can be a great way to get the kids involved. If they're little, painting a pot could make a great family memento. If they're older, find an online tutorial for making bunting, paper flowers or even bath bombs.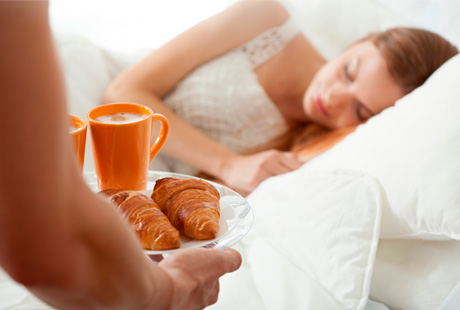 Give the gift of me-time
Spending quality time together is important, but sometimes the most thoughtful thing you can give is peace and quiet. Allowing them the space to do the things they love is a selfless act that makes a big difference. It could be as small as running a bath and offering to watch the kids for an evening.
Alternatively, allow them to have a weekday lie-in by getting up earlier and getting all the morning tasks done. Make breakfast and have it waiting when the alarm goes off. Get the kids' lunches packed and ready to go, and let them enjoy an extra half an hour of relaxation before their day begins. It's all about the little touches.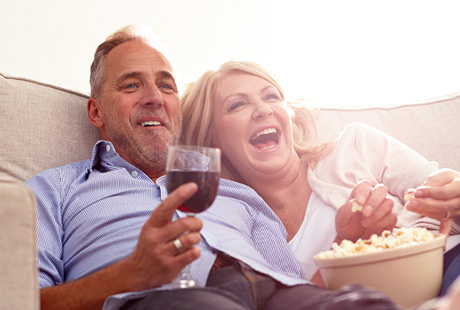 Make a cinema at home
Going to the movies is a treat at any time of the year, but why not make it more special on Valentine's Day by bringing the magic of the cinema into your own home? Make the living room as cosy as possible with blankets and fairy lights, stock up on sweet treats and popcorn, and stick on a classic film. It's more personal than the cinema, and you can indulge in all your old favourites.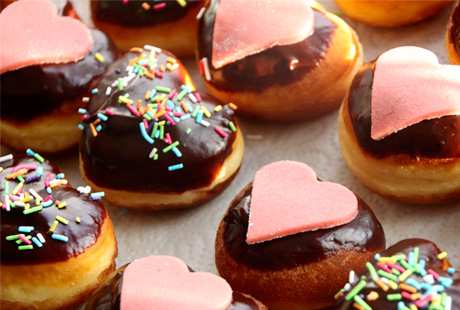 Tradition with a twist
If traditional Valentine's activities don't really float your boat, then there are loads of ways to inject a little difference. If you're into relaxed eating, go out for sushi or tapas instead. Or even better, have an indoor picnic where you can enjoy a feast of all your favourite foods.
Similarly, if you know your loved one isn't particularly impressed by bouquets of roses, there's a world of other flowers out there that'll suit their taste. And if chocolates aren't a favourite, why not swap it for something sweet you know they'll love, or even their favourite savoury treat? You'll be avoiding all the clichés and showing that you really know what they like.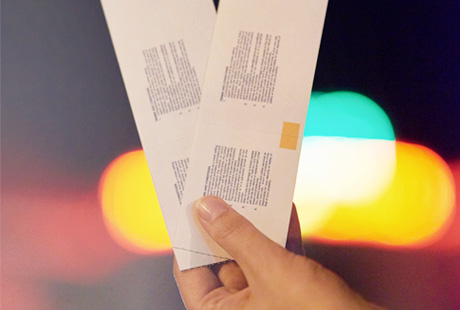 It's all about the build-up
If you're opting to treat your loved one to a day out or an evening doing something they love, then you can make the surprise even sweeter by planting the seed a few days in advance.
Try leaving clues that build up in the days beforehand, or give them their present in parts. If they're into theatre or live music, send them a link to a review on the first day, a novel or album on the next, and then tickets for a concert or show as the big reveal. It all adds up.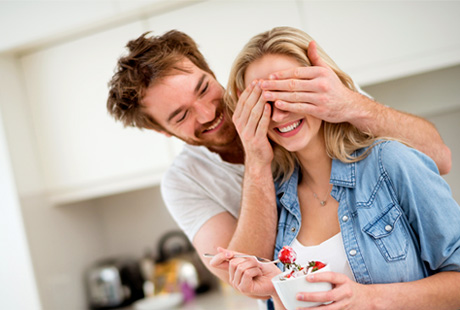 "Just because"
It's easy to get caught up with Valentine's Day, but caring gestures are not limited to just one day of the year, and can be all the more special if they aren't attached to a date in the calendar. Sometimes the best excuse for doing something is "just because". So remember, these ideas are just as valid on the 15 February, or in the middle of November.
Do you have any creative Valentine's ideas of your own? Let us know all about them on Twitter using #Make2017Count.