A holiday for every budget
Planning a getaway? With so many different options available, narrowing down your search and choosing the right one can be tricky. Do you want to head to the beach, or explore a city? Does all-inclusive take your fancy, or would you rather decide where to eat when you get there?
But one thing's certain; you'll know how much you want to spend per person. So whether you're booking a last-minute deal, or finally taking that trip of a lifetime, we've got some holiday ideas to suit your budget.
Holidays under £500pp
Want to get away but don't have thousands to spend? Unforgettable holidays don't need to break the bank. And luckily, most destinations in Europe cater for small budgets.
If you're travelling with a group of friends or planning a romantic getaway with your partner, a city break can be a great way to soak up a country's culture without splashing out. And usually, you can experience most of what the destination has to offer in a long weekend - so you'll only need spending money to last you a few days.
One of the most popular bucket-list destinations is Amsterdam. Rich in history and diverse culture, you won't run out of things to do. Immerse yourself in art at the Van Gogh museum or learn about the life of Anne Frank at her Secret Annex.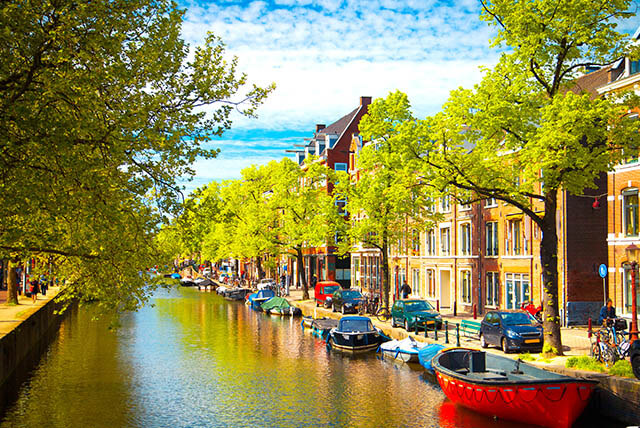 If you're worried about spending money and want to keep things cheap, there's lots to do that won't cost a fortune; simply relax by the river at Vondelpark or hire bikes and cycle along the banks of the city's peaceful canals.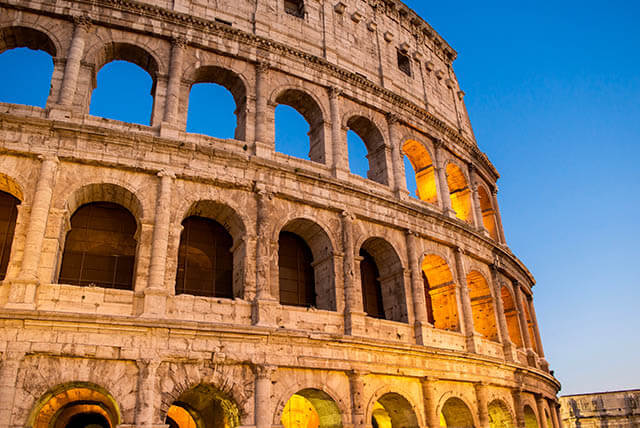 Fancy somewhere a bit more romantic? Rome is ideal for a couples' getaway, and you can have a great time for under £1,000 between you. There's no denying the city's historical significance too, as you discover famous architecture, get blown away by the Colosseum and visit one of Rome's many museums to expand your knowledge of the Roman Empire.
And what about food after a long day of sightseeing? Pizza and pasta lovers can rejoice - there's no shortage of authentic, highly-rated Italian restaurants.
Holidays under £1,000pp
For white beaches, exciting nightlife and once-in-a-lifetime experiences, consider jetting off to Thailand. You can fly to the Land of Smiles for under £500 each, and your money can go a long way once you're out there. You can find plenty of fascinating, authentic and delicious Thai food for about £5-10pp, and drinks and public transport are relatively cheap, too.
While you're visiting South East Asia, you might catch the travel bug and want to explore the rest of the continent. Hugely popular for those with lower budgets are Vietnam and the Phi Phi Islands; both of which have lots of diversity to offer. Think picturesque beaches, friendly locals and tasty cuisine.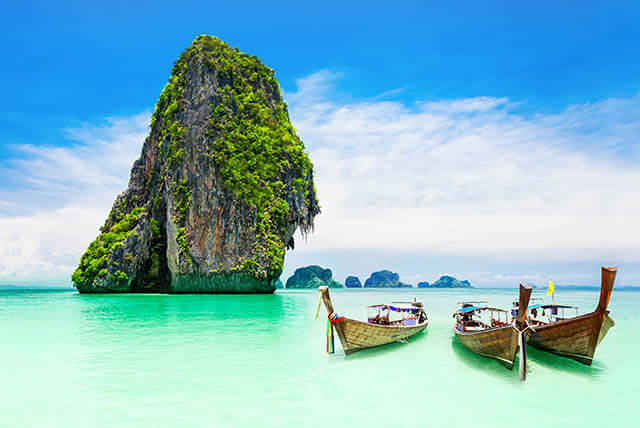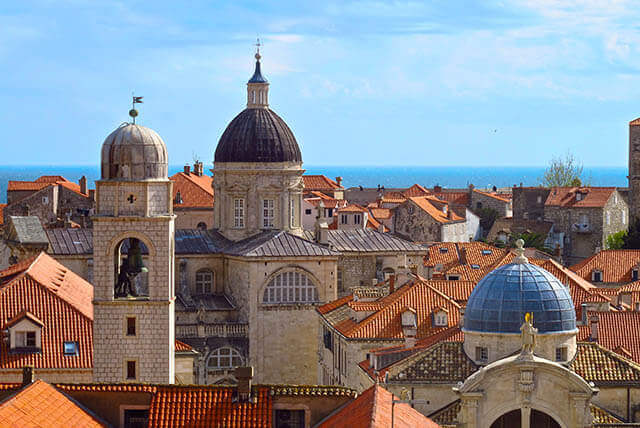 Want something a little closer to home? You'll find plenty of holiday deals where you can escape the 9-5 and soak up some sun in Europe. Croatia has soared in popularity in recent years and is close enough that you can fly with many airlines for under £100 per person, leaving you with more money to spend on accommodation.
Explore the charming marble streets of Dubrovnik's Old Town or swim in the clear waters of the Dalmatian Coast, then finish your day with a meal at one of the many pizzerias; all without spending too much.
Holidays under £2,000pp
Saved up for your dream holiday? Maybe you're booking your perfect honeymoon, or you just really want to treat the family - either way, you deserve something special for your budget.
If your priorities are sun, sea and sand, the Maldives fits the bill perfectly. And you might be surprised to know, you can go all-inclusive for under £2,000 - this is especially affordable if you go off-peak. The islands are secluded and peaceful - the ultimate haven to switch off and relax in. Swim amongst colourful fish in crystal-clear waters, explore one of the 26 coral reefs and enjoy delicious, local cuisine.
If you stay in one of the Maldives' overwater villas, you can literally step out of bed and dip your feet into the sea. Bliss!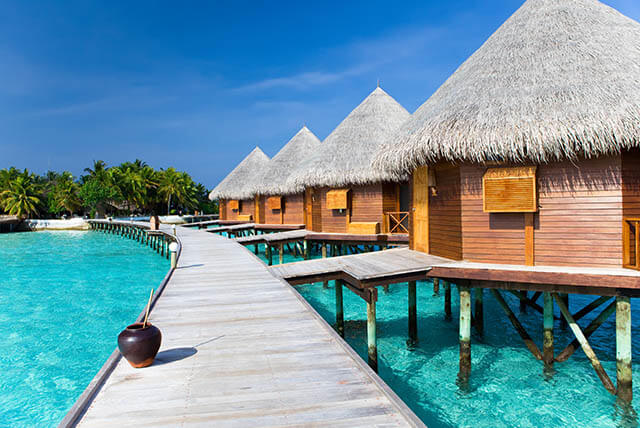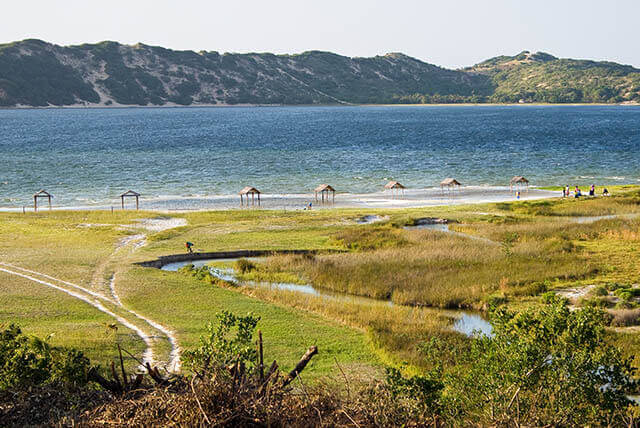 Want to treat the family to a once-in-a-lifetime holiday? You can do an African safari for under £2,000 per person in countries like Kenya, Tanzania and Botswana. The kids can see giraffes, elephants and big cats in their natural habitat, and experience the chance to get up close and personal with animals they might never have seen before. It's sure to be a trip to remember
Need a little extra support to afford your dream holiday? Find out how a credit card from M&S Bank (with 19.9% APR representative variable) could help and reward you for spending. Credit is subject to status.
Published: 31 July 2018