Which European holiday destination should I choose this summer?
You don't have to travel to the other side of the world to find your perfect holiday. In fact, there are hundreds of great destinations to tick off your bucket list that don't require you to leave the continent. But with so many places to visit in Europe, how do you narrow things down? Whether you want to sun-it-up on the beach with your family, explore cities with your loved one, or party through the night on a group holiday, we've done the legwork and highlighted the top European destinations for you.
If you're in a couple
Planning to book a romantic getaway? There's plenty of great holiday destinations in Europe for couples to choose from.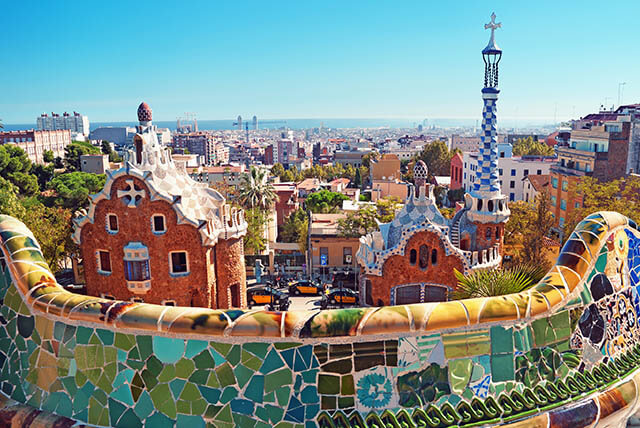 If you're looking for variety, Barcelona has it all – good nightlife, iconic buildings, tasty food and a sandy beach. Famous for its culture-rich gothic quarter and Antoni Gaudi's weird and wonderful architecture, Barcelona has a lot to offer when it comes to sightseeing. If you're hoping to relax in the sun, take to the palm tree-lined beaches – there's plenty of places to grab gelato too.
Time for a date night? The city is bustling with bars and authentic Spanish restaurants, where you can share a paella or enjoy delicious tapas – perfect for a romantic dinner.
Alternatively, if you'd prefer to relax in luxury, Greece is a great destination. Here, you can admire the picturesque sunsets over Santorini, unwind amongst greenery on the coast of Corfu or escape to an adults-only retreat in Mykonos. With beautiful beaches, rich history and a cosmopolitan vibe, Greece is a little bit of paradise – ideal for a romantic break in the sun.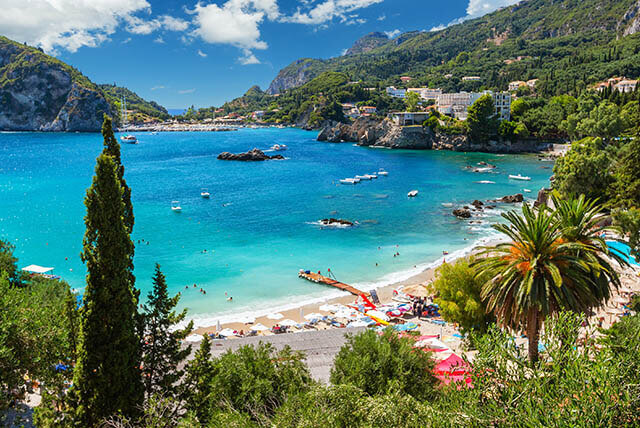 If you're travelling as a family
When you're taking the family abroad in the summer, keeping things simple is key. Spain's Canary Islands – particularly Lanzarote and Tenerife – boast some of the best family holiday destinations in Europe and have lots of affordable all-inclusive resorts to choose from. With hundreds of attractions designed with children in mind, like waterparks, zoos and theme parks, you won't run out of ways to keep everyone entertained.
The best part? Plenty of sandy beaches offering boat rides, kids' snorkelling courses and more – perfect for a little one's first summer holiday experiences.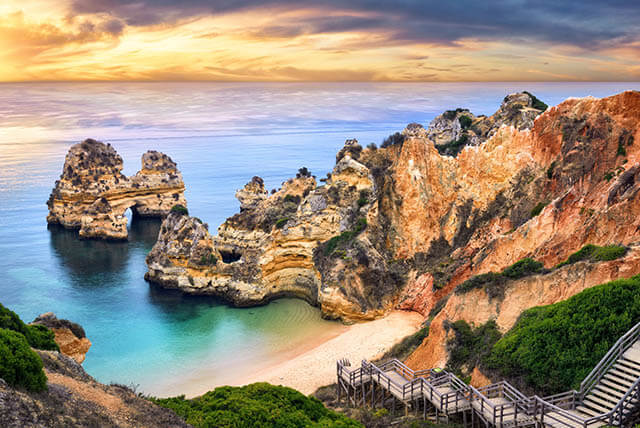 Similarly, the Algarve in Portugal is famous for breath-taking beaches. It's home to sun, sand and surf, along with restaurants where you can introduce the kids to delicious chorizo and fresh seafood. The wildlife lovers in your family can even spot whales and dolphins in their natural habitat at Mar Ilimitado in Sagres. Plus, you can fly to the Algarve in just under three hours, which means there's a better chance you'll enjoy a stress-free family flight.
Perhaps your children would rather stay active than relax by a pool, or you want to avoid flights altogether and stay closer to home? If that's the case, the UK is perfect for action-packed camping trips – particularly Wales, which offers a wide choice of outdoor activities catered to thrill-seeking families.
Fly across the longest and fastest zip wire in Europe, bounce on trampolines in colourful underground caves or surf at the base of Snowdonia – the kids will be talking about these experiences for weeks to come.
If you're holidaying with friends
You don't need to leave Europe to escape with your friends this summer – you can be in a buzzing city or sunny beach destination in just a couple of hours.
If your group are keen party-goers, one of the best places to dance the night away is Ibiza. Home to some of the biggest and most famous nightclubs in the world (let alone Europe), like Amnesia and Pacha, and with lots of well-kept villas that accommodate large groups, it has all the elements for an unforgettable group holiday.
And not only is it party central, Ibiza is packed full of stunning scenery and white beaches, where you and your friends can relax and sunbathe while enjoying an ice-cold drink.
Not so keen to hit the dancefloor? If the party scene isn't your thing, there's no shortage of more relaxed summer holiday destinations in Europe. For a more sophisticated break, try Lisbon. This dynamic Portuguese capital is a super-trendy city, offering warm weather, an artistic culture and a growing culinary reputation – perfect for foodie friends looking for fine dining experiences.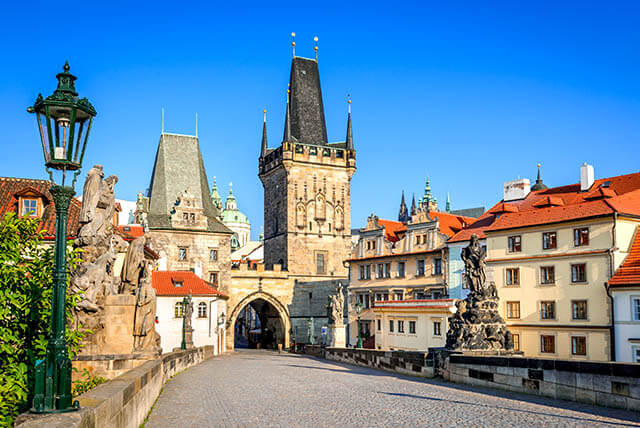 If you're planning a stag or hen party, Prague, Budapest and Krakow are great choices that won't break the bank. Discover Prague's bewitching gothic architecture, taste traditional Polish food in Krakow, or take a stroll around Budapest's iconic colourful ruin bars. These European city breaks tick all the boxes for a perfect holiday with your friends.
Ready to book your summer getaway? Convert your pounds to euros – or other currencies – before you go.
Looking for a holiday to suit your budget? Find some inspiration here.
Published: 31 July 2018