Holiday Packing Guide
Whether you're jetsetting or staying closer to home, M&S womenswear editor Charlene Barton reveals her must-read tips to packing light without compromising on style.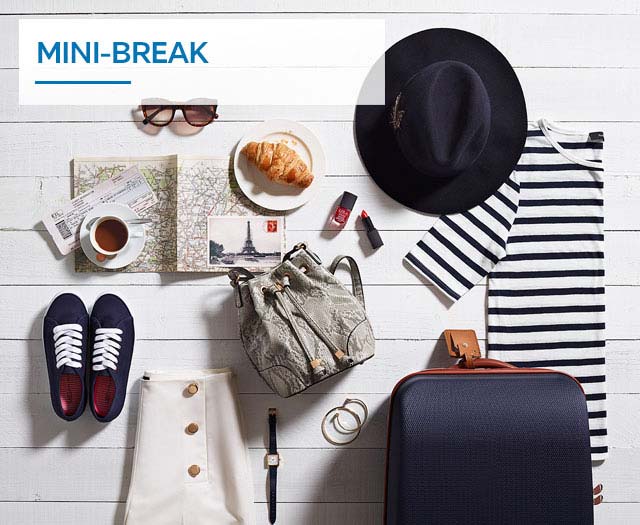 Mini-break
Be it a romantic getaway to Paris or a chic city break with friends, you'll need to pack a stylish compact wardrobe that you can easily mix and match for all occasions.
Start by making a list of essentials (passport, boarding passes, underwear) and be sure to check the weather so that you don't get caught out. Comfort is key, so limit your shoes to a pair of comfy trainers or flats for sightseeing and a pair of heels to slip into come evening.
Next, plan your outfits. Two pairs of jeans will suffice, one for travelling in (complete with a cashmere sweater) and the other to dress up with a mini selection of tops and blouses. Pack one dress that could take you from lunch to cocktails (an LBD is perfect) and a classic cover-up for layering. Finally, a statement necklace, red lipstick and cross-body bag should do the trick.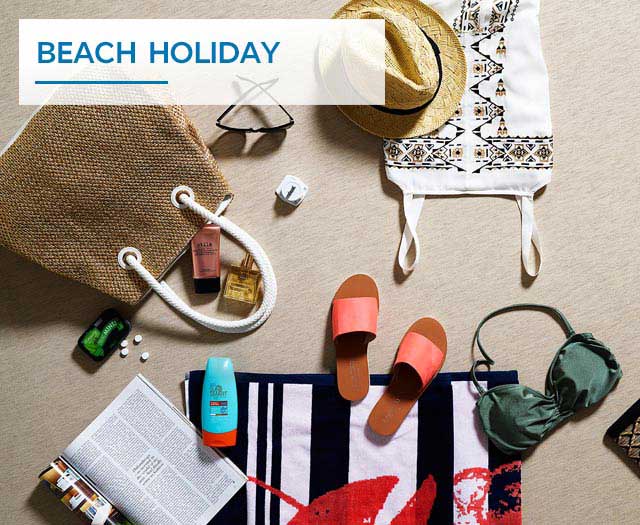 Beach holiday
Nothing beats the excitement of going on holiday, so don't ruin it with packing stresses. Lay your case out one week before you go and you'll be grateful when you have extra time in duty free.
Pack your shoes first, keeping the heaviest to wear on the flight. Ask yourself whether you will really wear heels and if the answer is no, leave them at home. Think in outfits and stick to a colour palette of no more than three shades, that way your holiday wardrobe can work harder.
The essentials? Roll up swimwear, a mix of tops and shirts, denim shorts, a pair of loose-fitting trousers and a few standout dresses that can be worn sightseeing or dressed up with jewellery for dinner on the beach. A scarf is also key: it will ward off air-con mid-flight and can double up as a sarong or beach towel later. Last but not least, don't forget your sunglasses.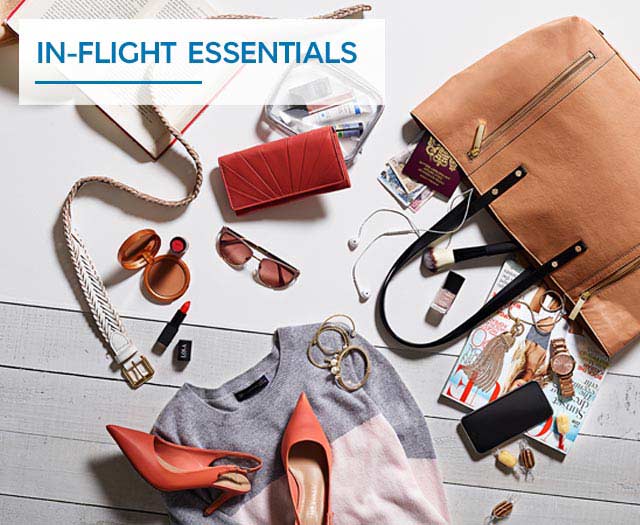 In-flight essentials
How to truly sit back and enjoy the flight? Have everything you could possibly need sitting pretty in your hand luggage. The roomier the bag, the better.
Begin with the three Ps: passport, purse, plane tickets. Next, tackle the liquid restrictions with a clear zip-up case - remember if it's over 100ml it can't go in your carry-on luggage. Take a moisturiser and a balancing mist spray to keep your skin hydrated, adding a coral lipstick for when you step off the plane.
Aeroplanes can be freezing so make sure you pack a scarf or cashmere sweater to keep you warm (either can also double up as a pillow). Then throw in reading materials, your tablet and a few hard-boiled sweets to ensure a happy take-off.