Enjoy up to 24 months with no interest to pay on purchases
Some things can't wait, but the cost of them can. Help spread the cost of your spending with our Shopping Plus offer credit card.
0% interest on purchases for up to 24 months
0% on balance transfers for 24 months, available for 90 days from account opening (2.9% fee applies, minimum £5)
Collect M&S points every time you use your card
Credit available subject to status to UK residents aged 18 or over.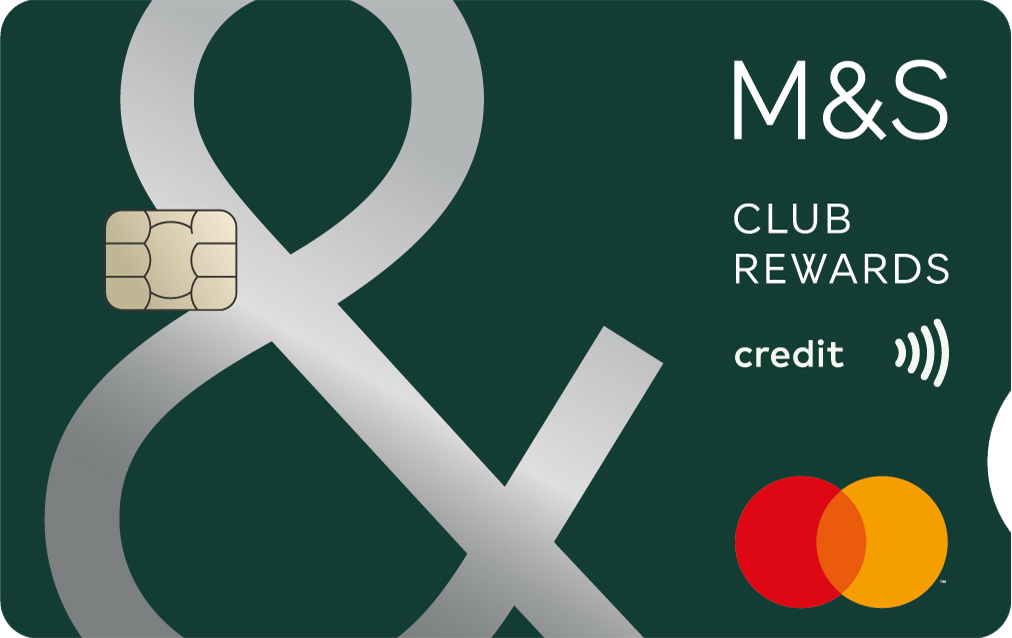 Say hello to M&S Club Rewards
After you successfully apply for your M&S Credit Card, you will have the option to upgrade to M&S Club Rewards and enjoy exclusive benefits for £10 per month.
M&S Club Rewards is subject to status and account conduct. You must be the main M&S Credit Card account holder to join. Club Rewards is automatically renewed monthly.
You can apply for an M&S Credit Card if:
You are a UK resident, aged 18 or over, with a regular annual income.
You have an annual income/ pension of at least £6,800. View eligible income.
You have not been declined for an M&S Credit Card within the last 30 days.
You are happy for us to undertake a credit register and credit scoring search.
You have not held an M&S Credit Card within the previous 12 months.
Important documents
You may require Adobe Reader to view these documents. Download Adobe Reader
More information about applying
Other important documents
Important documents
What information will we ask you on the application form?
What you'll be asked for
During your application we will need your:
Residential address
Employment history
Income (please ensure this reflects any impact directly or indirectly, from Covid-19).
Email address
The account number and sort code of your bank or building society
Your previous address, if you've lived at your current address for less than 3 years
More information including changes in circumstances, eligible income
Important information
Change in circumstances
If you foresee any changes in your circumstances that may affect your ability to repay the credit card you are applying for, for example a change in your income or outgoings, a change to your employment situation or you are a temporary or zero hours contract worker please contact us on 0800 997 996 to discuss further before starting your application online.
Credit and interest rates
Credit is subject to status. The rate we offer will depend on our assessment of your circumstances.
Checking your details
When we check your details with a credit reference agency, a search/enquiry is registered to say that you've applied for credit today. As part of our checks, we link your name with individuals associated with you financially, and any previous names you've provided.
We'll also check your details with a fraud prevention agency to prevent fraud and money laundering. If you've provided false or inaccurate information (and fraud is identified) we'll pass your details to fraud prevention agencies. If you want, we can explain how your information held by fraud and other credit reference agencies may be used.
Your new chip and PIN
If your application is approved, we'll send your PIN first, followed by your M&S Credit Card a few days later. You should receive your new card and PIN within ten working days.
Balance transfers
Once your application is approved, and you have received your M&S Credit Card, you will be able to apply for a balance transfer within 90 days of opening your account.
Eligible income
Your gross annual income is the amount you receive before tax, national insurance and any other deductions. This includes self-employed income and any pensions.
If you receive income from a zero hours' contract, please include your average earnings for the last 12 months with the same employer.
Please include any benefit income when guaranteed for the duration of the lending. These include, but are not limited to:
universal credit (not including job seekers allowance)
working family tax credits & child tax credits
any maintenance or child support payments
benefits for those with a disability or caring for a dependent
We may need to see evidence of these payments.
Not the right card for you?
If you'd rather have a longer period to pay off a balance transfer or more M&S rewards, one of our other credit card offers may be more suitable for you.