Diversity and inclusion
At M&S Bank we're committed to ensuring everyone feels valued and respected. Our goal is to have an inclusive environment where you can be the best that you can. Our commitment to being a diverse and inclusive workplace has been recognised by Stonewall, and we are proud to be part of their Diversity Champions programme.
As a company, we value our people and are committed to making M&S Bank a great place to work. At the heart of this is our commitment to bring the M&S values to banking; we inspire, we innovate, we act with integrity and we're in touch with the needs of our customers and colleagues.
We're looking for people who share our values and know the importance of great customer service. In return we offer an environment of respect and support, enabling everyone to achieve their best. We believe if our people are happy, we will deliver excellent service to our customers.
Christine:
Christine joined M&S Bank in 1999. As part of our Savings & Investments team, Christine thoroughly enjoys working at M&S Bank and likes the variety her role offers. In August 2014, Christine joined Outstanding, our LGBT employee network. One of the group's straight allies, Christine says: "The overriding aim of Outstanding is to help ensure M&S Bank remains somewhere that LGBT employees feel comfortable to work and can be themselves; this is something I'm extremely passionate about and why I decided to join the Outstanding team."
Nige: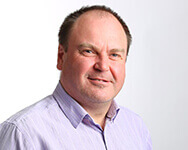 Nige joined M&S Bank over twenty years ago and has worked in a number of IT-related roles across the business, currently managing a team of developers. For the last 24 years, Nige has been living life as a blind person and in 2014, he joined M&S Bank's disability support network, RESPECT.
"Being visually impaired has not stopped me from living my life to the full. I enjoy skiing, playing the trombone and have also been known for taking part in some more extreme sports such as sky diving and white water rafting. I have faced a number of different challenges over the years and as such, am very passionate about ensuring access for all with regards to systems and services in the workplace. I receive a tremendous amount of support from my team and colleagues at M&S Bank, whenever and wherever it is needed. I joined RESPECT at M&S Bank to help ensure the continuation of an inclusive, open and supportive working environment, for all."
Lucy: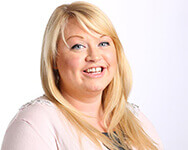 Lucy has worked at M&S Bank for 8 years, first joining the business while in her final year at Chester University, on a part time basis. She currently works as part of the E-Commerce team.
In 2009, Lucy was diagnosed with Attention Deficit Hyperactivity Disorder (ADHD), for which she was prescribed daily medication. She was then also diagnosed with OCD and depression, conditions common amongst those with ADHD. During this time, Lucy felt she really benefited from the great working relationship she had with her line manager, who she also found to be a brilliant sounding board as she went through the process of diagnosis. Lucy also benefited from the support offered by M&S Bank's disability support network, RESPECT.
Communications lead for RESPECT, Lucy says: "Having been involved with RESPECT right from the beginning, I'm a huge advocate of the scheme and passionate about creating awareness of the work we do. I've experienced first-hand the support that M&S Bank and RESPECT offers employees and want to ensure that employees across the business know that this support is available to them, should they need it