3 great summer getaways you probably haven't considered
Wondering where to jet off to this summer? If you've already photographed the Eiffel Tower, swam in the Balearic sea and taken in the sights of The Big Apple, you might feel like it's time to mix things up. So if you're ready to think outside-the-box for your next trip and want some more unusual holiday inspiration, you've come to the right place.
From quirky cities to back-to-basics natural landscapes, here's a selection of our favourite different holiday destinations
Austin, Texas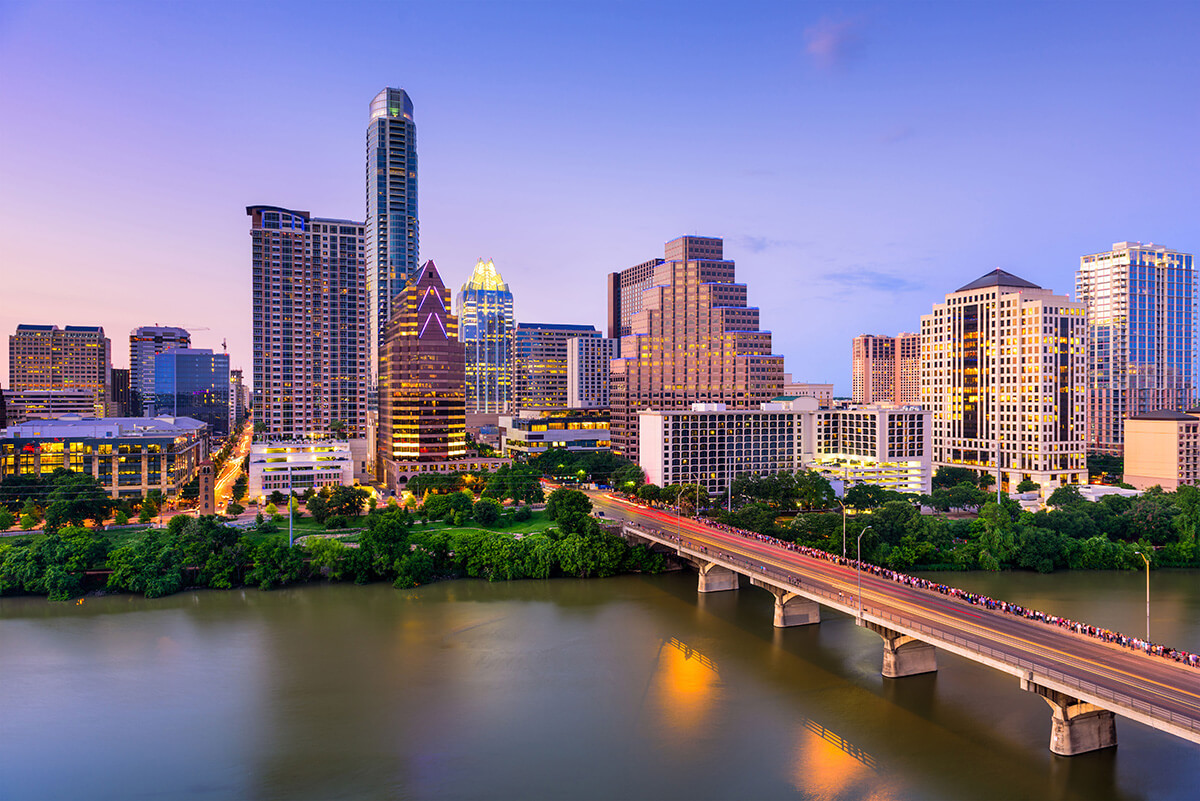 Forget New York, Las Vegas and the City of Angels. America is a big, diverse country with lots of different holiday destinations - from the thriving LGBTQ bars of San Francisco to New Hampshire's picturesque White Mountains. There are many holiday destinations in the USA to choose from, but in Austin, you'll find a southern gem that has it all; delicious food, great atmosphere and an abundance of unique things to do.
Music fans can rejoice, too. Austin has been trademarked the Live Music Capital of the World, and it's no wonder. Packed with music venues and outdoor gig spots, you'll get the chance to hear jazz, country, blues, rock and more.
In the daytime, go for a hole-in-one at Peter Pan Mini-Golf, dive into the natural warm waters of Barton Springs Pool, or grab a burger at one of the state's BBQ joints. Not only is Austin famous for its music scene, it's renowned for quirky places to try new food and drink.
Where to stay: To make your unique getaway extra special, check in to one of Austin's quirky motels or guesthouses. If your vision of the South is Elvis or the swinging 60s, you'll be in your element amongst the bold retro décor and psychedelic ambience that defines the accommodation here.
Nepal, Asia
Looking to get back to nature and escape the city buzz? Asia is the ideal destination to find inspiring and fascinating places - and the best part is, it's relatively cheap to hop from one part to the other and extend your adventure, once you're there.
You've probably heard stories of your friends' experiences of partying in Thailand or trying new cuisine in Japan. Or perhaps you've already visited Asia's most popular holiday destinations yourself and are looking to delve a bit deeper and see what else the continent has to offer?
One of our favourite holiday destinations in Asia, Nepal is a great alternative to the bustling streets of India. Yet it's sometimes overlooked by holidaymakers as it's not a big tourist hotspot.
The first thing that probably springs to mind when you think of Nepal is trekking across its beautiful mountain ranges. But you don't need to take a long, gruelling hike to admire the Himalayas (although of course you can, if that's your thing). Why not raft along the Himalayan rivers or skydive, paraglide or whizz through the mountains on a zipwire instead? These activities are perfect for thrill-seekers of all ages (just make sure you've sorted your travel insurance before you go!)
And if you're looking to switch off from your busy 9-5 back home, Nepal is home to peaceful Buddhist retreats like the Neydo Monastery in Kathmandu, where you can engage in prayers and chants. Alternatively, why not get back-to-basics and spend time with tribal families, or simply drink up the breath-taking views and wildlife Nepal has to offer.
Don't forget to taste Nepal's cuisine while you're there. It's often described as a fusion of Chinese and Indian flavours, which makes for some delicious dishes.
Where to stay: Want to experience the best scenery Nepal has to offer? Try one of the country's highly-rated rural guesthouses, where you can enjoy mingling with locals against a mountainous backdrop. They're the perfect way to escape the beaten track and experience authentic Asian culture.
Lake Bled, Slovenia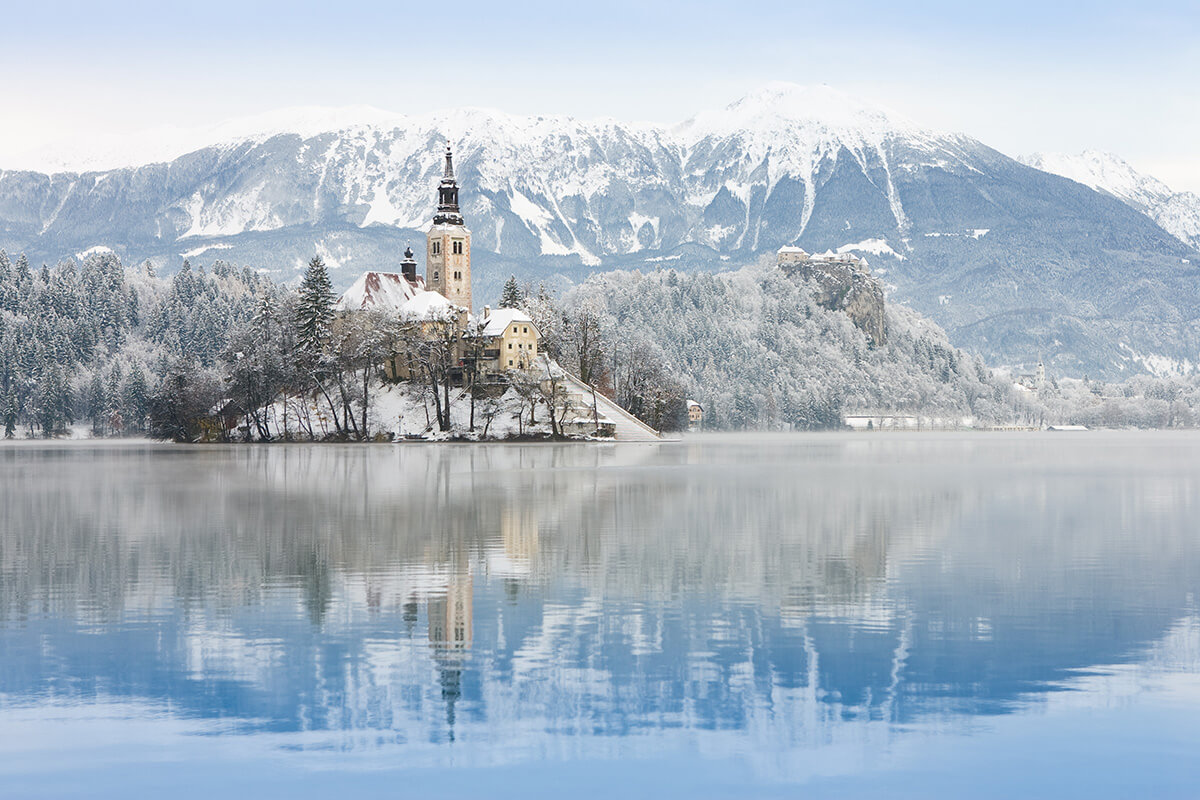 When you're looking for holiday destinations in Europe, it can be tricky to find somewhere you haven't already been. While those tried-and-tested sunny beach breaks and city getaways offer safe familiarity, it is possible to experience something new without having to leave the continent.
Slovenia ticks a lot of boxes for a unique summer getaway. Nestled between Italy, Austria and Croatia, it's a relatively small country, but one that certainly packs a punch. Explore rich forests, alpine villages, caves, castles and, of course, Lake Bled.
In this beautiful part of the world, it's easy to imagine you're in a medieval fairy-tale. But when you've finished admiring the lake, there's plenty to keep you busy here, too.
Hire boats and row to the church on the island, see the emerald-green river flow through the Vintgar gorge and treat yourself to a tasty Bled cream cake from a local café.
If, after a few days, you crave a little more hustle and bustle, Ljubljana is just an hour away. Here in the country's capital, you'll find plenty of places to eat and drink. Many establishments take full advantage of the weather in summertime and set up terraces outside, so you can dine in the sun.
Where to stay: For a truly unique, eco-friendly visit, opt for glamping or treehouse accommodation. These options are great for families, couples and solo travellers alike, and won't break the bank. Plus, you'll get to make the most of the amazing views.
Want to make sure you're fully prepared before your summer getaway? Discover some of the most-common holiday spending mistakes and how to avoid them here.
Published: 31 July 2018