Messages M&S Bank might send you
If you're wondering whether a text you have received from M&S Bank is genuine, you're right to be suspicious. Criminals have become very sophisticated in enticing you to click on links or call phone numbers that belong to them. They pretend to be an organisation you trust, like your bank, utility company, internet provider or even the police or HMRC.
One-Time Passcode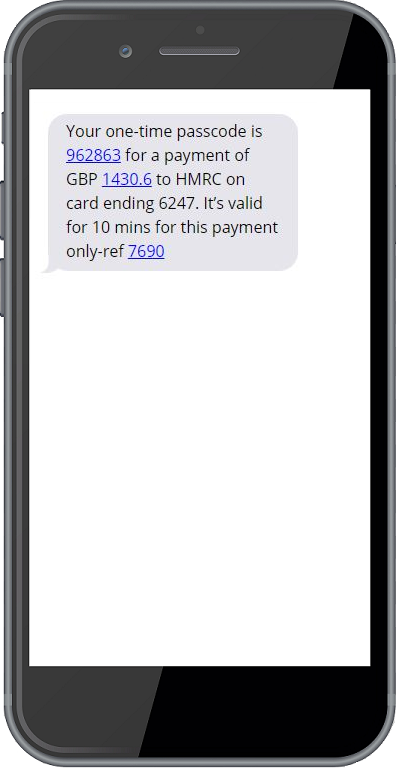 When you make an online transaction, we might send you a One-Time Passcode (OTP) as an additional security check.
NEVER share this code, even with bank staff or police. If you receive a One-Time Passcode for a purchase you haven't made, please contact us.
To find out more, visit our OTP FAQs page.
Fraud Alert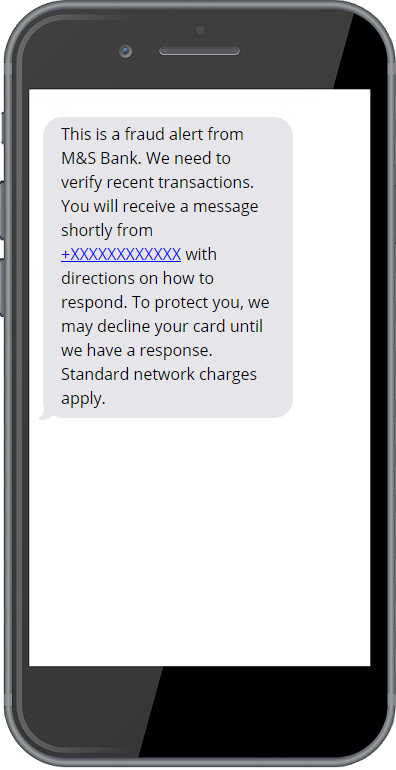 Transaction Query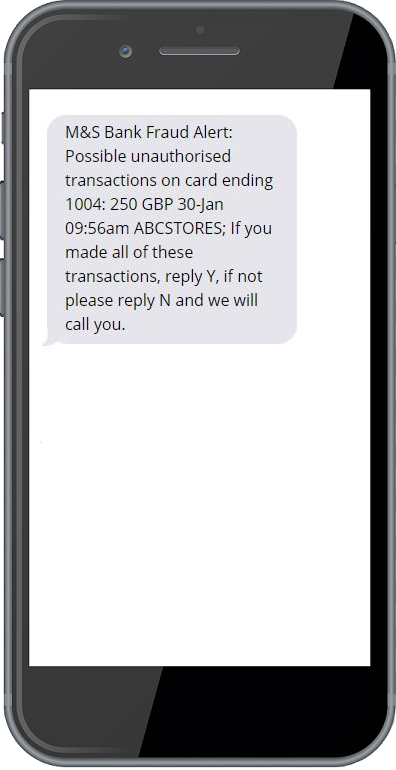 Call from M&S Bank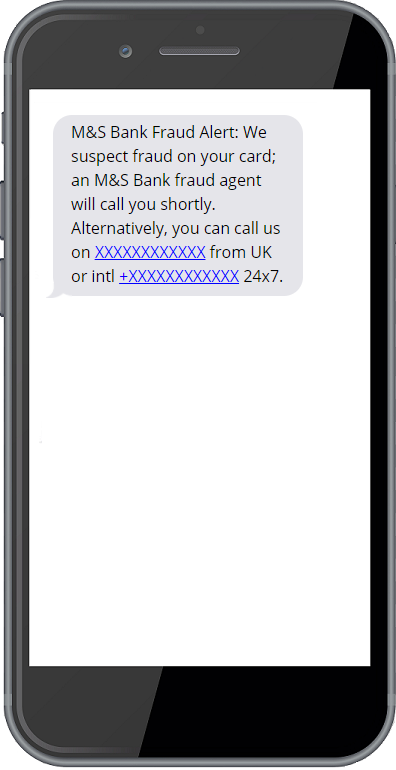 Request to call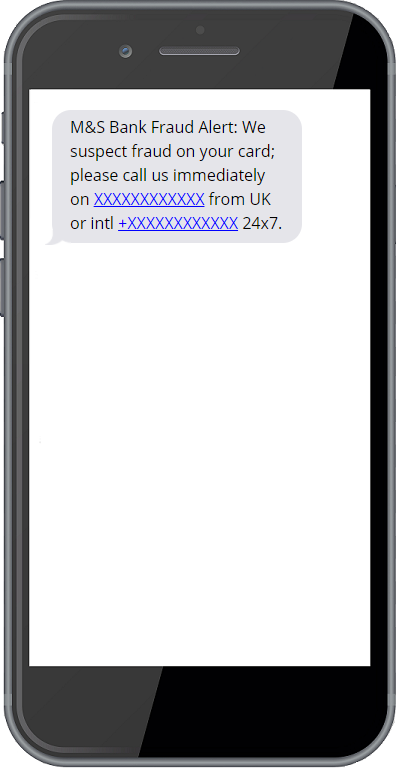 You may receive other texts from us, depending on your marketing preferences and we could also contact you because you might be due a payment. This could be by letter, text message or a phone call.
If in doubt, don't respond - call us using the number on the back of your card.
Fraudsters can use text messages to try and gain access to your information and money. This is called Smishing. Find out more about Smishing, what to look out for and other techniques used by fraudsters.
Telephone number checker
If you would like to check if a text or call has come from us, enter the number into the box below and we will confirm if it is a genuine M&S Bank telephone number.
Please enter telephone numbers without spaces eg "03456005860" not "0345 600 5860"
Report suspicious emails or websites claiming to be M&S Bank
If you receive an email you believe to be suspicious, claiming to be from M&S Bank, or find a suspicious website purporting to be M&S Bank, do not click any links or open any attachments. Simply forward the email or URL to phishing@mandsbank.com and we will investigate, and take the appropriate steps.
If you believe that you have shared confidential information either online or by telephone, or might be a victim of crime, such as a scam or cybercrime, please report this separately to your bank or card provider and Action Fraud. If you are an M&S Bank customer, please call the number on the back of your card. The phishing email address is not designed for reporting acts of financial crime.
What next?
Report it
Take Five
Stay safe