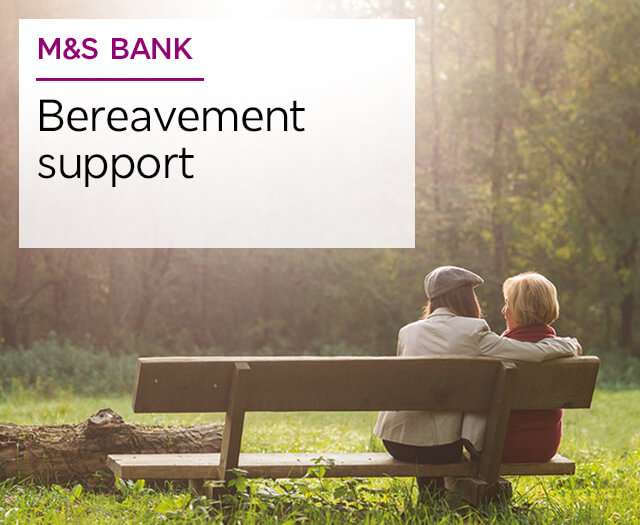 Call us
0345 900 0900
or +44 1244 879080 if you're calling from outside the UK
Notify online
You can inform us of a bereavement online
Write to us
You can send your documents to us at:
M&S Bank
PO Box 3849
Chester
CH1 9FN
Calls are recorded for our mutual security, training and monitoring purposes.
03 numbers are charged at the same rate as a standard 01 or 02 landline number, even when calling from a mobile. Calls to 03 numbers will normally be part of any inclusive minutes provided with phone packages.