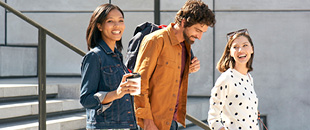 M&S
Current Account
Banking with
no monthly fee
Simple, straightforward banking from M&S
Everything you expect from a bank, with some nice extras.
Access to an arranged overdraft that suits your needs at account opening (subject to status). Interest rates apply.
Access to the M&S Loyalty Scheme.
All for no monthly account fee.
Learn moreabout the M&S Current Account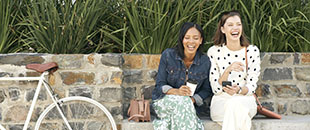 M&S Premium
Current Account
Banking with
more M&S
For banking that's even more rewarding
All the benefits of the M&S Current Account plus:
£132 worth of hot drinks vouchers for the M&S Café.
£45 worth of treats and delights vouchers.
£40 a year in M&S vouchers for clothing and home.
Birthday gift.
We are temporarily unable to process new M&S Premium Current Account applications. If you are an existing M&S account holder and have a question regarding your vouchers or monthly fee, please visit our Covid-19 support page.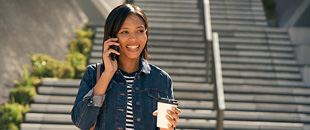 Switch to us
Switch to
something special
Get more from your current account
Switch your everyday banking to usSwitch your everyday banking to us using the Current Account Switch Service online, in branch or by phone with our switching team.
Learn moreabout the M&S switching bank accounts
M&S current account support
Arranged overdrafts are there if you need a little extra money to tide you over every now and then. You shouldn't use an arranged overdraft for long-term borrowing. So, when you're overdrawn, you should make regular payments into your account.
If a change in your circumstances means you're unable to make regular payments it's important you contact us as soon as you recognise you're in difficulty, so we can work with you to understand your current financial situation and find an appropriate solution.
Find out more about M&S current account support
Temporary overdraft support ended on 31 October 2020. If you have temporary overdraft support in place, please follow the information in the correspondence we sent you regarding this support to see other help that is available. If you haven't previously had support but you're struggling with your overdraft, please visit our Financial Support page.
How does our overdraft compare?
You can compare our overdrafts with other ways of borrowing by looking at the annual percentage rate (APR). APR is the cost of borrowing over a year and lets you compare the costs with other credit products.
No interest-free amount applies to Additional Accounts.
Overdraft Tools
Our overdraft calculator will help you understand the costs of borrowing using an M&S current account overdraft.
Our overdraft eligibility tool allows existing and new current account customers to check the overdraft amount you may be eligible for before you apply. For existing current account customers, using this tool won't affect your current arranged overdraft if you already have one with us. Once you're ready to apply just call us on 0345 900 0900 or visit your local M&S Bank branch.
If you do not have a current account with M&S Bank you can apply online, call us on 0345 900 0900 or visit your local M&S Bank branch.
Accounts subject to status and account conduct. You must be aged 18 or over.