M&S Bank Tooth Fairy Index
Welcome to the M&S Bank Tooth Fairy index, which shows just how much Tooth Fairies have been leaving under our pillows since World War II, what we've used those precious pennies for, and how the spending habits of the nation's children have varied by region.
The Tooth Fairy's generosity, perhaps understandably, was at its lowest in the post-war period, then quickly spiked during a couple of boom decades, increasing twenty times over by the end of the last century.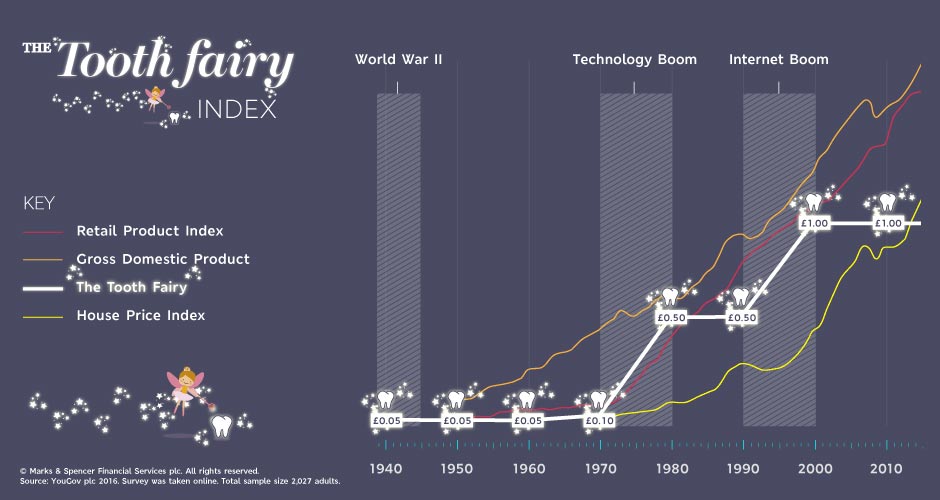 Of course, there's also the key question of what our younger selves spent the money on. Ironically enough, sweets and chocolate top the Tooth Fairy spending stakes nationally, though Scottish kids had less of a sweet tooth than the rest of the nation. Children in the South West have typically been the best at tucking their Tooth Fairy funds away in a piggy bank. And in the North East, compared to other regions, children were more likely to have saved for a bigger toy.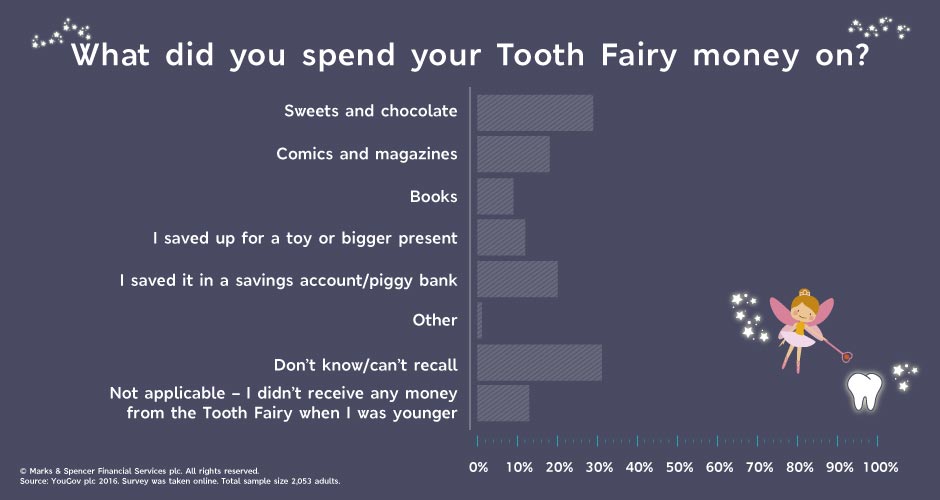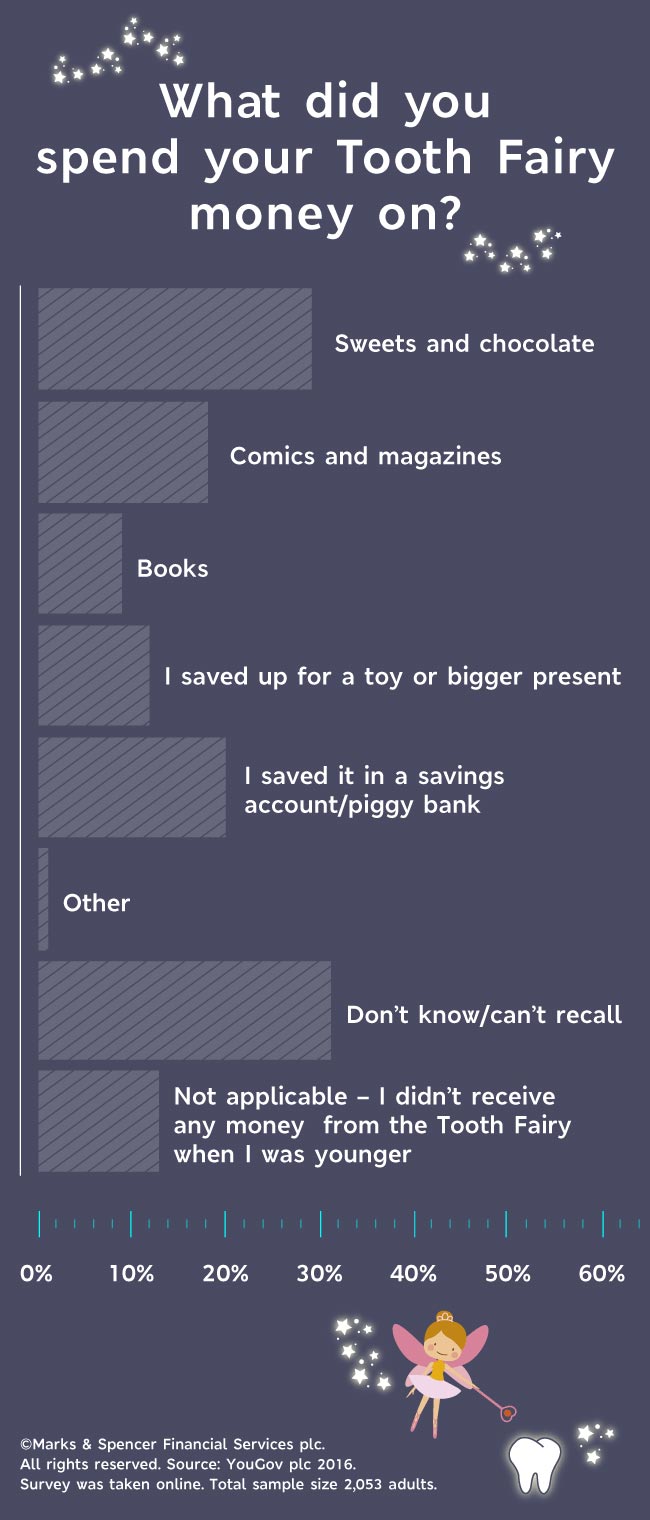 Find out more about our financial milestones research and the financial services M&S Bank can offer.
Published 24/03/2016